I'm back with more doorprizes to share!  And I'll be back tomorrow with even more!
The first doesn't have a picture because it's a gift certificate from the lovely Sheri at The Loopy Ewe for $25.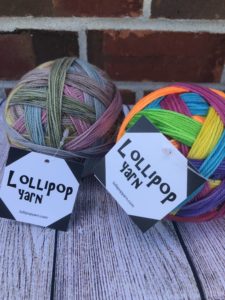 2 balls of self striping yarn from Lollipop Yarns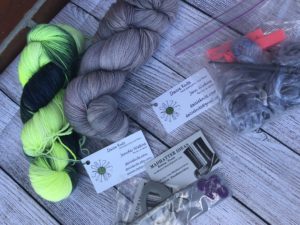 Daizie Knits sent yarn and a cool learn to spin kit along with other 3D printed goodies from Madhatter Ideas.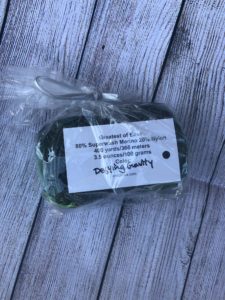 Emily Linneman donated a skein of Knitcircus yarn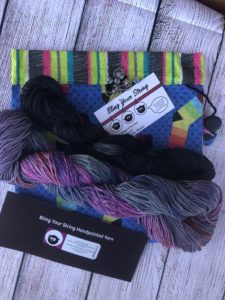 Bling Your String donated a bag and skein of yarn.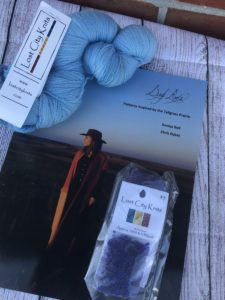 Lost City Knits donated a copy of their fabulous new book and the yarn and beads to make one of the projects inside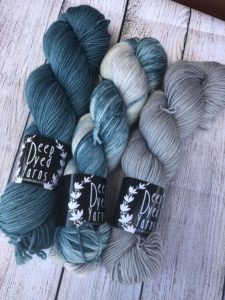 Deep Dyed Fibers donated a gradient set of her new base.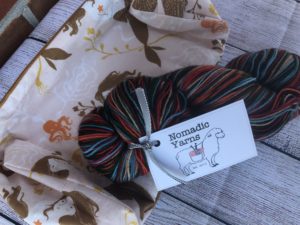 Nomadic Yarns donated one of her lovely SS yarns and a cool project bag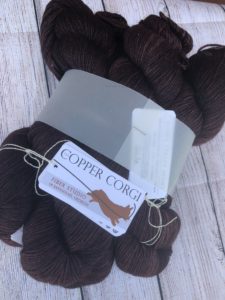 Copper Corgi donated a sweaters worth of her Jone Street base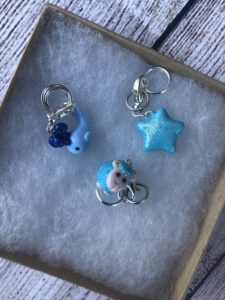 Truffles Shuffle stitch markers donated some of her adorable (and hard to get) stitch markers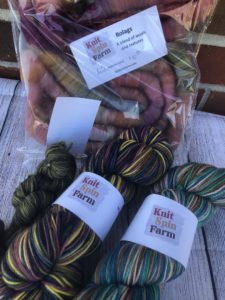 Knit Spin Farm donated some of her SS yarn and some rolags