Here's another bunch of amazing door prizes from some incredibly talented artists.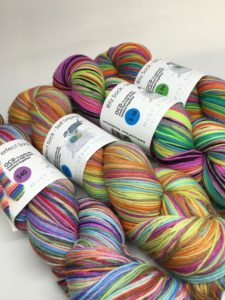 Must Stash Yarns has donated 4 skeins of yarn in the Kama Sutra, Retro Rainbow, Modern, and Martian Rainbow color ways.  These are on a variety of her bases and are OCD skeins.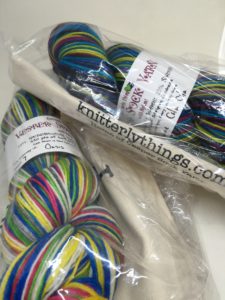 Knitterly Things who makes the self striping Vesper yarn has donated skeins in the Cha Cha and Oasis color ways with tote bags.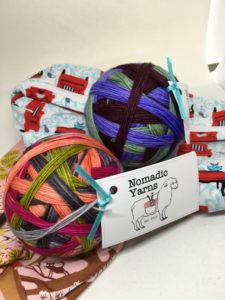 Nomadic Yarns has donated two project bags and 2 skeins of self-striping yarn in the Knit Night and Succulents Dark colorways.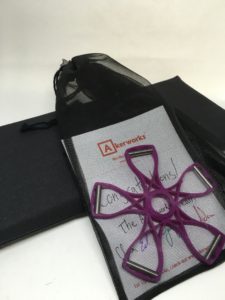 Akerworks has donated a 4 piece spindle set (1 whorl with 3 different shaft sizes) and one of his brand new travel lazy kates (this thing is incredible).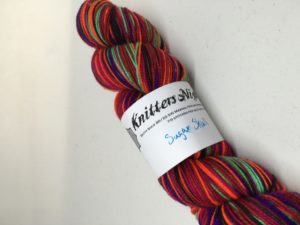 Irish Diva donated a skein of Sugar Skull from Knitter's Nightmare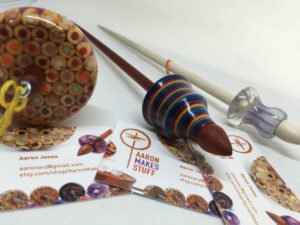 Aaron Makes Stuff donated 3 incredible spindles.  A drop spindle made out of colored pencils and Padauk.  A supported spindle made out of Birch and Padauk and another made out of Holly, Acrylic and Aluminum.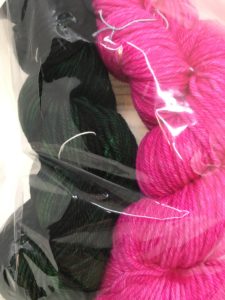 Dragonfly Fibers donated a Argyle Cowl kit which includes the pattern, and two skein of Valkyrie yarn.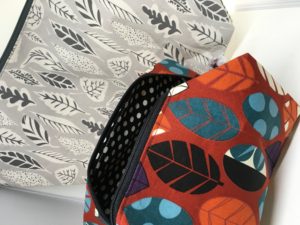 Birdleg Bags donated 2 bags.  One is a large wedge and the other is a box bag.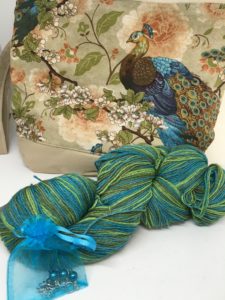 Friends in Fiber donated a peacock themed set which includes stitch markers, Superwash merino/Yak/silk yarn in the Serene Peacock color way, and a matching bag.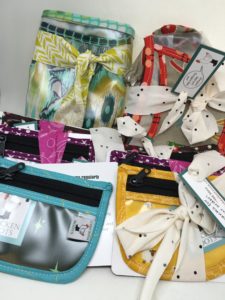 Chicken Boots donated a double double bag, a clear wristlet, and 6 stitch marker bags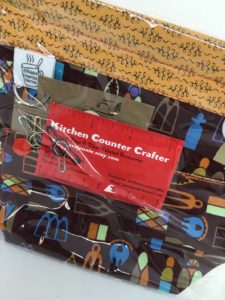 Kitchen Counter Crafter has donated a bag and needle wip keeper with stitch markers.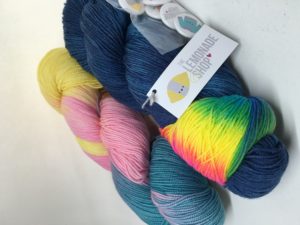 Lemonade Shop has donated a skein of simple sock in the beach bum color way, Mighty Sock in the Truly Outrageous colorway and a set of super cute buttons.