Leslie and I love oping door prizes, It's like Christmas for us to see all the goodies arrive.  I will post around 25 door prizes a day (although we get even more at the event from our vendors).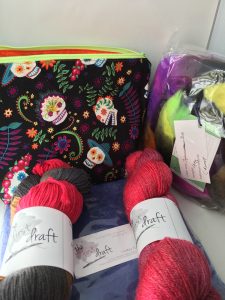 We have several skeins of yarn and types of fiber as well as a bag from the First Draft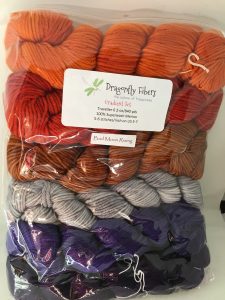 A gradient pack (I love the Halloween/fall colors of this) from Dragonfly Fibers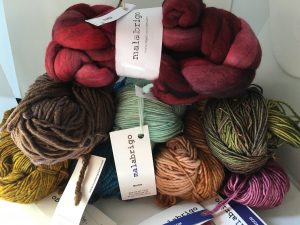 A plethora of yarn and fiber from Malabrigo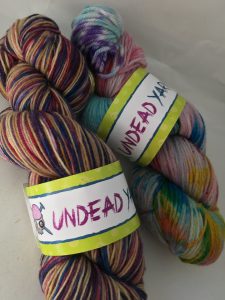 Some fun variegated skeins from Undead Yarn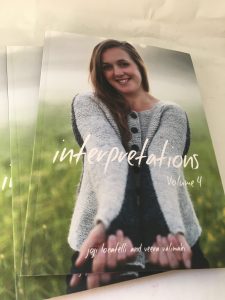 Leslie and I donated some autographed copies of Interpretations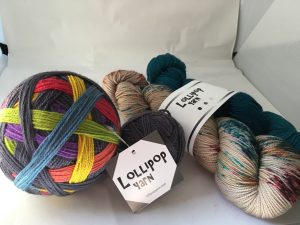 A self striping set and variegated set (This would be an amazing two color shawl) from Lollipop Yarn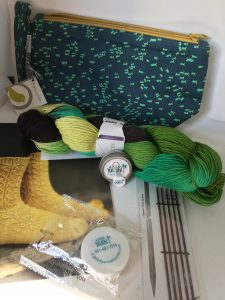 Everything you need to knit these gorgeous socks from A Good Yarn Sarasota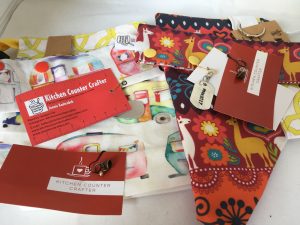 Some lovely bag sets from Kitchen Counter Crafter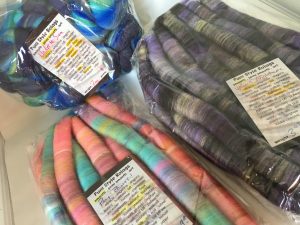 Amazing Punis and Batts from Naturally Knitty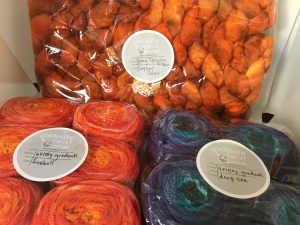 Some cool yarn cakes and spinning fiber from Infinite Twist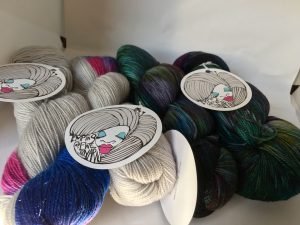 Four Gorgeous Skeins from Tempting Ewe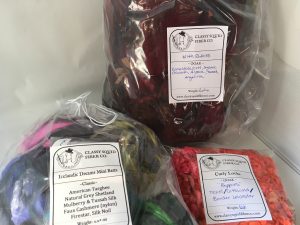 All sorts of cool fiber from Classy Squid Fiber Co.