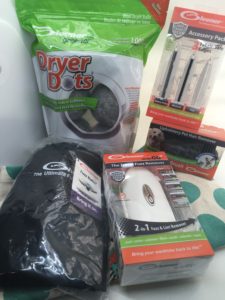 Gleener sent all their products including a full size gleener, the travel greener, the pet brush, a super cute tote bag, extra replacement blades and dryer dots.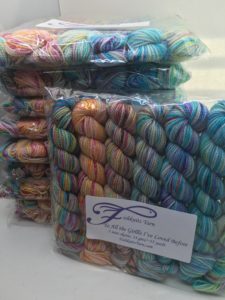 Fishknits Yarn 10 sets of mini skeins in the "To All the GirlllsI've Loved Before" color way series.  Includes Redneck girl, Girllls Night Out, Hapiest Girl in the Whole USA, The Most Beautiful Girl, Whiskey Girl, Dry Country Girl, You Can't Take the Honkey Tonk Out of the Girl.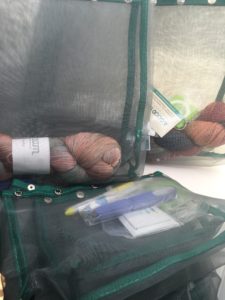 A Good Yarn sent their exclusive Namaste Snaps filled with exclusive color ways of yarn and other goodies.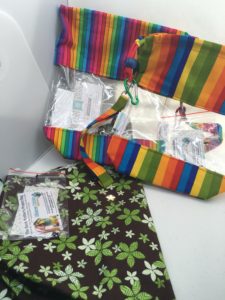 Whimzee Stitches Designs sent 3 bags with matching stitch markers.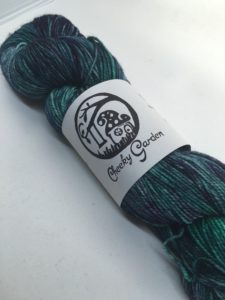 Cheeky Garden sent her merino sock in the Delphinium colorway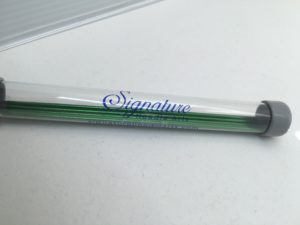 Signature sent a set of 2.25 mm dpns (set of 5 needles)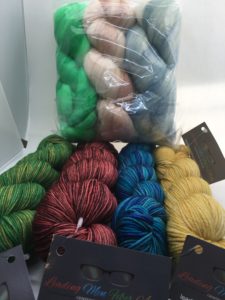 Leading Men Fiber Arts sent 4 skeins of yarn.  There are two director interpretations on the Soliloquy and Callback bases.  They also sent Tropical Waters on Callback and Dippin Sauce on Box Office.  They also sent a fiber on the super sock base in the Mother Earth 3G.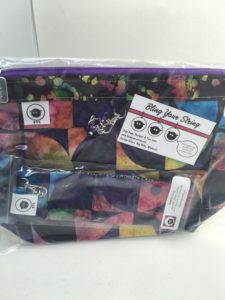 Bling Your String sent one of her new bag sets that also includes an attachable needle cozy.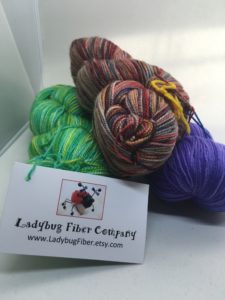 Ladybug Fiber Company sent 3 skeins of sock yarn.  One is Sprout on her Merino Silk Hi Twist base, there is a gorgeous unlabeled purple skein, and Zion on her MCN Twist base.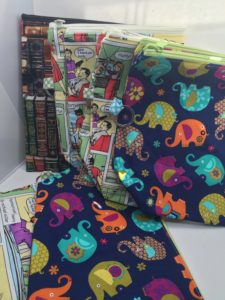 Bags by Awesome Grannie sent 7 bags.  She is also offering 15% off through October 31st with the code "SSK15"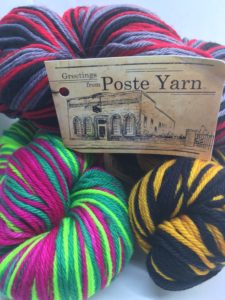 Simply Sock Company sent 3 of their Poste self striping yarns.  These yarns are worsted weight and in the Buckeye, Loyalty, and Christmas Island colorways.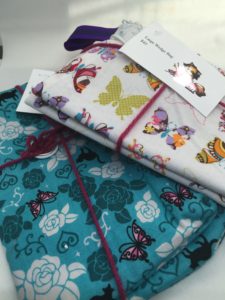 Nekozukiknits sent two large wedge bags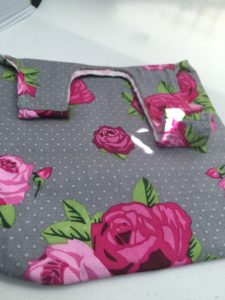 The Tangled Skein sent a wee knot bag.
Slanted Stitches sent 4 bags.  Two Japanese Knot bags with pockets and two Cubie Quilted Bags with Pockets.