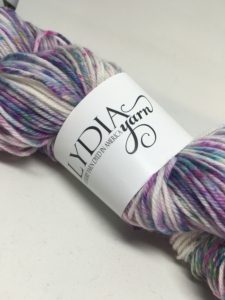 Lydia Yarns provided a skein of Squishy in the Garden party color way.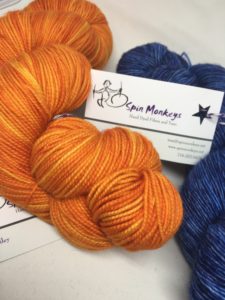 Spin Monkeys sent a skein of Revolution sock in the Citrus Grove colorway and Centrifuge Singles in the Fresh Linen color way.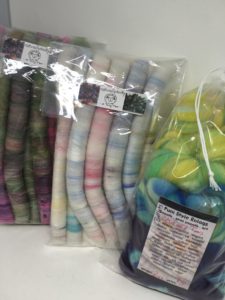 NaturallyKnitty sent 2 sets of rolags.  One in the Heavy on the Unicorn guts colorway and one in the Zombie Princess Colorway.  She also sent Battlets in the Mermaid Tears colorway.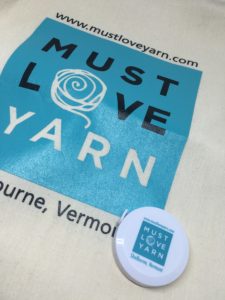 Must Love Yarn sent 4 tote bags and tape measures with 2 $50 gift certificates.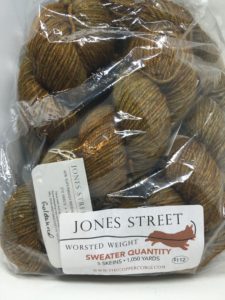 Coper Corgi sent a sweaters lot of her Jones Street Worsted in the Goldenrod color way.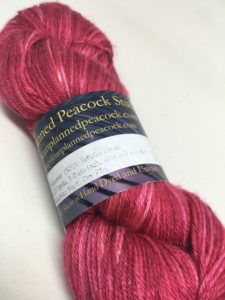 Unplanned Peacock Studio provided a skein of her Shimmer base (50% silk, 50% merino) in the Ruby color way.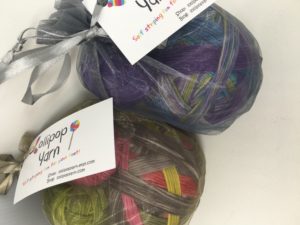 Joan of Lollipop yarn has provided 2 Beefcake base sets.  They are in the Sweet Dreams colorway and the Mon' Amie colorway.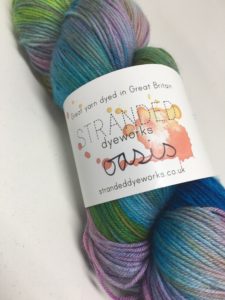 Amy of Stranded Dyeworks sent a skein of her Oasis base in the Ocean Rainbow colorway.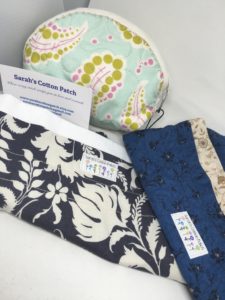 Sarah's Cotton Patch sent 3 adorable project bags.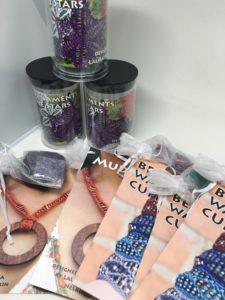 Laura Nelkin sent 3 Adornment kits, 2 Mudra necklace kits, and 2 beaded waves kits.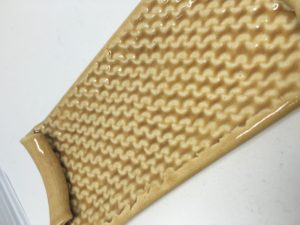 Charan Sachar sent one of his gorgeous knitted in clay trays.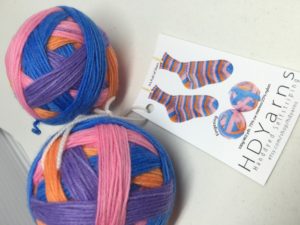 HD Yarns sent one of their ball sets in the Full of Stars colorway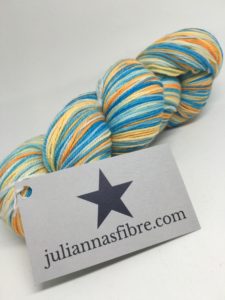 Juliannas Fibre sent a skein of her Continuum Gradient in the Salt Water Sunset color way.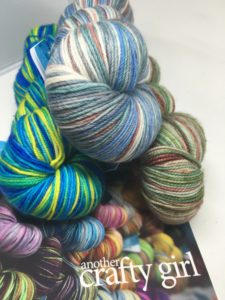 Another Crafty Girl sent 2 skeins of her strong sock.  One is the Vineyard colorway and the other is Sax Solo (Muppets!).  She also sent a skein of her Alpaca sock in the Windy City colorway.